Working with our community and beyond

Pearl's Premium and Bass River: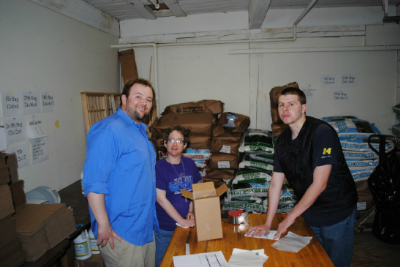 Bass River's mission is to support and advocate for adults who are developmentally challenged;
to assist them in achieving their fullest potential; to enable them to improve and enrich the quality of their lives; to provide exceptional services that are responsive to individual needs and are based upon respect for each person; and to enhance their skills so that they may become productive members of society
.
Since 2010, Pearl's Premium has worked with Bass River for all of our direct sale fulfillment needs. The individuals at Bass River have worked to provide excellent pack and ship services for all orders that come through Pearl's Premium.com. This is a valuable and enriching relationship that we look forward to continuing for years to come. For more information on Bass River and their great work visit their website!
Pearl's Premium and Habitat for Humanity

In 2011 Pearl's Premium donated thousands of pounds of Grass See to Habitat for Humanity in the Boston area. This seed was used in homes in and around Boston to grow healthy, sustainable, low maintenance, money saving lawns! To learn more about H for H, visit their website
here!




Pearl's Premium and Blue Water Baltimore:

In 2012 Pearl's created a valuable partnership with Blue Water Baltimore providing an in-house workshop in April at their Baltimore headquarters about Organic Lawn Care Practices and turning your lawn into a sustainable, beautiful lawn. While in Baltimore we worked with the Students from ACCE, here is a brief excerpt from the
Baltimore Patch
describing our day:
Students in an environmental science class at the Academy of College and Career Exploration spread grass seed over nearly an acre of land behind the school that was once a parking lot.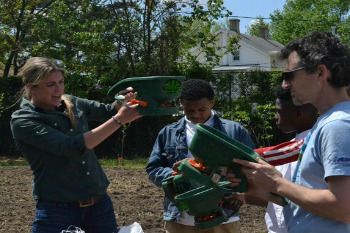 The seed planting is part of a larger effort to help make the school more environmentally friendly. Last summer members of the Vans Warped Tour helped rip up the asphalt to begin the project.
The grass spreading was part of a sustainable/organic lawn care workshop put on by Pearl's Premium Chief Operating Officer Jenifer Apazidis in partnership with Blue Water Baltimore.

To learn more about Blue Water Baltimore visit their website!
Pearl's Premium and your Community:
In addition to our small acts above Pearl's Premium founder and President, Jackson Madnick has offered hundreds ofeducationalworkshops around the country since 2009. Most of these w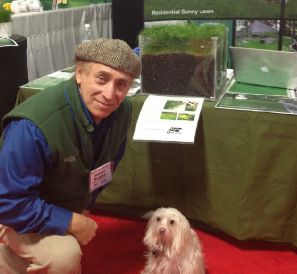 orkshops were provided to communities and organizations for free as we want to spread the word! For more information about having Jackson speak in your community please contact us!